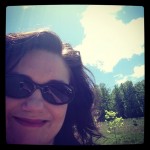 Welcome to my brand new website!  I'm so excited you're here!
Really, the fact that you're here (and that you're still reading) is kind of a miracle.  I've talked myself out of launching this site more times than I can count!  But, thanks to encouragement from many friends and colleagues, here we are!
Wait, why are we here?
Great question!
We're here because of you.
That probably sounds odd because we've likely never met, but I am kind of an odd person.  In fact, I'm more than a little odd.  Socially awkward?  Yes.  Nerd?  To the biggest degree.  But, the other really kind of odd thing about me is that I have this unique ability to help people like YOU overcome obstacles in life.  I LOVE problem solving and I love it even more when I'm helping someone solve real problems in their life or business.
Over the past 15 years, I've helped solve problems for many businesses and individuals.  Yes, I'm a certified project manager, but "project management" is just one part of the skill set I've developed.  I've built a successful consulting business helping people and businesses "get life done."  I don't give up easily and I don't see limits like most people do.  If God has given you something to do, you can do it — no matter what your circumstances (or your critics) tell you.
My ability to help people overcome the ridiculous challenges that life has thrown at them and to help businesses achieve ridiculous results comes from overcoming adversity in my own life…a broken home, abuse, an eating disorder, poverty, debt, wealth, failure, betrayal, grief, depression, anxiety, chronic pain, bullying and so much more.  I've had more sorrow and injustice happen in my life than I deserve.  BUT, I did NOT give up.  I did NOT stop.  I am still here and I've learned some things.
That's were you come in.  Despite achieving what some might call "success," I know, deep down in my gut, that there are people out there that I'm supposed to be helping that I simply can't reach in my normal, day-to-day life.  I know that you have dreams and gifts and skills that ONLY YOU have, but you don't know how to use them.  You're up against ridiculous circumstances or maybe you just don't know where to start!  I can help.  I intend to do my best to share what I've learned on this site.
You have no idea how much joy it brings me to help people get life done.  In life and business.  No one should have to spend life struggling alone.  I'll be posting more information on practical things to help you get life done…but, can you tell me where to focus first?  Tell me in the comments below, what's your most pressing problem?  How can I help?