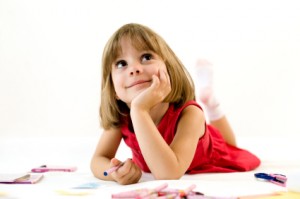 Over the summer, I took some intentional time off to focus on my family and my health.  It was a good, slow-paced time with lots of naps, good healthy foods and a forgiving schedule.
As I began to unwind after years of working long hours and back-to-back high-stress projects, I came face-to-face with a very real truth:
Somehow in the busy-ness of being a grown-up, I had stopped "dreaming."  And life without a dream can sometimes seem kind of…gray.
You know how that goes, right?  You start out in life, young and full of dreams.  Then disappointments, unmet expectations and financial needs become louder than "dreaming" and pursuing dreams.  A pattern of just "going through the motions" becomes normal, too numb and too afraid to reach for more.  We begin to believe that just having a steady income is enough, and we should be happy with that.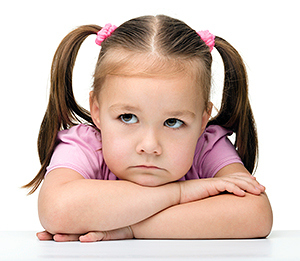 Sound familiar?
But, deep down, I knew I was missing something.  I just wasn't sure what.
On a whim that only a lazy summer can afford, I joined Jon Acuff (best-selling author of books Quitter and Start) in an adventure called "The Start Experiment," which is a group of amazing people dedicated to "punching fear in the face" and working on our dreams.

I've met some amazing people through The Start Experiment.  I admitted to one of those new friends that I was having a hard time figuring out how to dream again – almost as if I had forgotten how.  In true "start" fashion, she encouraged me to "punch fear in the face" and challenged me to write about it.
I accepted her challenge, but it was painful and deep and hard.  But, deciding to write it pushed me forward.  I found I couldn't start with words.  My vision was too impaired to even "see" what I was trying to say.  It was actually a sound that triggered me down the path of healing.  And, once I embraced the "process," I found myself revived.  I am no longer waiting in the wings of my own life.  I am on a new path.  My dreams are alive and well!
The piece that I wrote was featured on The Start Experiment's "rogue" website last week.  I entitled it, "The Sound of Courage," and I'd be honored if you'd read it.
I'm sharing it because it is my sincere hope that it will awaken something inside you, as it did for me.  Life is truly about more than just going through the motions.  We each have this potential locked up inside us to do amazing things – hard things that push us, beautiful things that make us smile, lasting things that impact those around us.
I'd love to hear from you.  Just like my friend challenged me forward in the process of learning to dream again, I'd like to challenge you.  What dreams have you forgotten about?  What's holding you back from living your best life?