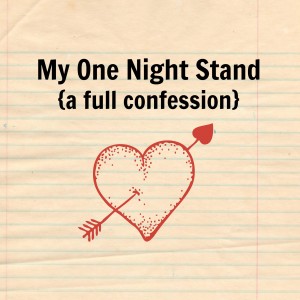 With a headline like that, I'll get straight to the point:
Ashamed is how you feel in the morning.
Or at least that's how I felt.
Can't-look-myself-in-the-mirror-ashamed.
And despite the awful shame (that doesn't go away), it happens again and again.
It starts innocently enough:
An adventurous glint in my eye, a pep in my step,
The seed planted deep within my mind, nothing else will satisfy…
I rush impatiently through my "regular" work and chores and errands. Sometimes it takes hours, sometimes days, but it always happens the same.  Sooner or later, I can wait no longer. The pull becomes too great.
Everything else pales in comparison to the singular fulfillment of this one desire:
I HAVE A SHINY, NEW IDEA!
Bolstered by sheer will-power and determination, I start out confidently, thinking I know exactly how this love affair with a new idea is going to go:
"Why, hello there, Idea. Ready to change the world?"
But this Idea is not so easily tamed.
After one or two rough nights of unmet expectations, I awake in the morning – bleary eyed and ashamed – and slip back into my "regular" life. Leaving the idea behind without so much as a phone number.
I try to pretend it never happened.
I tell myself I'm too busy for any new relationships in my life. I quickly fill my schedule up with anything I can find and decide that there's no room for the energy that goes into pursuing new ideas.
The truth is, for many years, my inability to follow through, to stick with it, to labor alongside my ideas big and small simply haunted me. Left me ashamed to look in the mirror.
I was a walking cliché, drowning in an ocean of my own potential.
Have you ever had a great – I mean lightning-bolt-great – idea? Maybe while driving? Maybe in the shower? Maybe in those moments just before you fully wake up in the morning?
Ever felt that idea slipping through your fingers the moment you do a little research and find a similar (or identical) idea already out there?
Has an idea even broken your heart the moment you try to say it out loud to another human and end up blurting out half-whispered, sweaty, disjointed phrases that confuse even you?
It's easy to have an intellectual "one-night-stand" with the ideas all around us.  But ignoring them can be costly.
Think about all the new products and services that have changed the way we think about things in just the past 10 years. Every one of those came as a result of a really great, well-executed game-changing idea.
But here's the secret: game-changing ideas don't start out well-executed. They start out as a glint in your eye and a pep in your step. The difference between an idea and a great, well-executed idea is your commitment, persistence and skill to lead that idea through a system that produces results.
Looking for next steps? Read my top five tips for how to take your ideas to the next level!