Start Here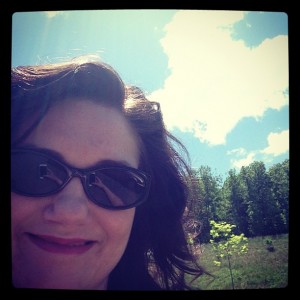 Congratulations!  Are you READY to start getting life done?
If you're like me, things haven't always been easy.  It seems like every year, we're expected to juggle more and more.  Answers are expected NOW…anything that takes time is too much time.  I have found myself on the "hamster wheel" of life all too often: crazy busy days full of deadlines, running around and drama….and before we know it, we're falling into bed exhausted without having accomplished the things that are REALLY important.  A few hours of sleep and the alarm jolts us awake to do it all over again.
Sound familiar?
Well, I've learned the hard way that when you try to fix EVERYTHING at once, you'll likely end up fixing nothing.  When I try to do it all at once, I get frazzled and burn out pretty quickly.
Does this mean we're doomed to just keep running on this "hamster wheel" of life, never really getting anywhere?  No way!
There IS hope!  The FIRST thing we need to do is take a step back and put first things first.  A good friend of mine introduced me to the phrase, "How do we eat an elephant?  One bite at a time!"  After I got over the disgusting thought of eating an elephant, I realized my friend was telling me that when that feeling of overwhelm comes when facing a project or task that is just enormous, we can't conquer the whole thing all at once.  We'll choke or get sick.  BUT, we can take one bite at a time, consistently and make a huge dent in that elephant very quickly.  (Ok, that analogy is just getting gross…but you get the idea.)
I can help you find the right thing to focus on to get the fastest results and start living your life on your terms.  Are you ready?
If you are, leave me a message below and make SURE you are subscribed.  I am the finishing up a FREE report with my proven methods for getting life under control.  When you start quietly implementing these strategies into your day-to-day life and at work, you'll see IMMEDIATE results.  Learn to manage deadlines like a pro and get more focused in all aspects of life.  As you continue to implement these strategies over time, you'll continue reaping benefits that have taken me years to discover.
I'm so sorry the report isn't quite done yet, but I'll make sure it gets into your email inbox as soon as it's done!  If I know you're interested, it will motivate me to finish faster – so don't forget to leave a comment below!  Your feedback really does matter to me!  After all, I'm here to serve YOU!
You'll be hearing from me soon, but until then…please know…YES, YOU CAN DO THIS.  I really do believe in you and I look forward to working with you to help you get life done!
All the Best,
~Liz