3 months ago, I started over.
I've started over in this area more times than I care to admit.  Embarrassing, really, to have "grown up," but still be so far behind in this one area.
What area?
My health.
I've struggled with my weight and health for years.  Bad habits stacked upon bad habits…it's amazing how much "unhealthy" you can ignore when you're busy working.
For years, I was able to somehow push through.  But then, my busy lifestyle started to catch up with me: migraines, severe vertigo and low energy.  Being 60 pounds overweight didn't help.
Then, I started waking up with pain every. single. day.  I was sluggish, unfocused and irritable.  The constant pain started to make life difficult to enjoy.  I couldn't sleep well, which caused anxiety and even more stress.  I did my best to stay positive, but it was one of the hardest struggles of my life.
Then, I finally reached a place where I decided enough was enough.  My doctor started saying the "F" word…that's right…"Fibromyalgia."  I sought out help from friends and experts in the health & fitness industry and started my own health journey.  Again.
And I started making slow progress.  But, I kept feeling like I was up against an invisible wall.  Have you ever felt that way?
There's a "formula" for success I've used in my career and life that I decided to apply to my health journey.  It's pretty simple: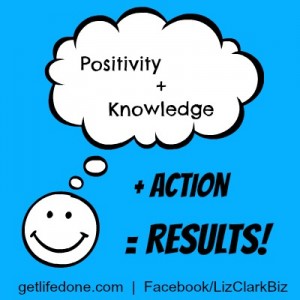 I realized that for some strange reason, I was expecting AWESOME results in my health with…
a terrible outlook
limited knowledge  and
half-hearted action
The "invisible wall" I was hitting…was actually…ME!  My ridiculous expectations that my body should just "perform" because I wanted it to.  I'm not an expert on health & fitness, but even I know enough to know that approach wasn't gonna work!
So, I dug deeper…
Knowledge – With the help of my "health team" and my own research, I started learning about foods in my diet that could be causing the pain/inflammation I was experiencing.  I also learned that chronic pain is linked to a high-stress lifestyle.
Positive Outlook – Ok, I'll admit this came second.  And is still a daily battle.  By nature, I am not a positive person.  I have to choose to be positive each day.  But the power of positivity is HUGE.  I forgave myself for abusing my body and started encouraging myself by telling myself that I would get better.  It's working!
Action – I became really honest with myself.  On my journey back to health, simply restricting calories and "showing up" for the treadmill wasn't cutting it.  I needed to get serious.  I cut back on my overcrowded schedule.  I made a plan with my wellness practitioner and then I followed through.  I'm currently on a detox purification program, eating super healthy foods every single day, drinking LOTS of water and doing exercise that I enjoy.
The past 3 months haven't been perfect, but I have made progress!  Here are my results so far:
Lost 14 pounds

Lost 12″ overall —> down 2 pants sizes!!
NO MORE migraines, vertigo or sluggishness…and off ALL medication!
NO MORE PAIN!!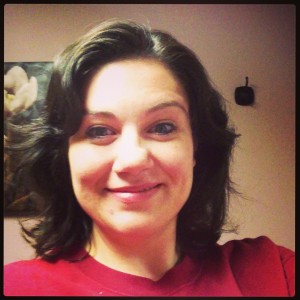 That's pretty incredible when you think about it.  Will you celebrate with me?  I need all the help I can get staying focused on this health journey.  I want to be strong and healthy for LIFE, not just to reach a number on a scale.  Or maybe you're struggling, too?  Let's encourage each other!  Together we can get this done!  I believe in you!