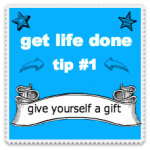 So today was pretty epic!  What had the potential to be a sad and melancholy day turned into one of the best days I've had in a while.
Today I finished work on a 42-month project!  I started this project for a client back in January 2010 and it has been a part of my life for so long, it's hard to imagine that it's over.  It was by far the longest project I've ever worked on!  But, I ended my day excited and ready to tackle the projects ahead.  Find out in this video how I ended this project strong and how YOU can use this simple tip to help you get and stay motivated (even on the longgggest projects ever!)
Thanks for watching!  I'd love to hear from you.  What's the longest project you've ever been on?  How did you stay motivated?