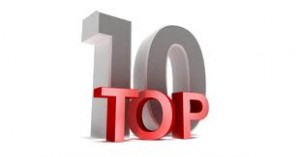 THANK YOU for all the support you've shown as I continue this health journey!  I've lost 16 pounds so far and I've been totally PAIN FREE for FIVE WEEKS!!!  I still have a long way to go, but I am CELEBRATING success!  I've learned a lot during this journey and…just for fun, thought I'd share a "Top 10″ list with you!
TOP 10 Discoveries on My Journey Back to Health:
I DO have knee caps!  They were just hiding under layers of fluff!  I found them after a few weeks of working out!  I bet you have them, too.
The scale is in cahoots with the devil.  It sits there, looking like an innocent, inanimate object, but really…. it's an instrument of Satan.  Ok, maybe not really.  But, really I learned that I need to STOP obsessing over that little digital number that pops up when I happen to stand on the scale.  You should stop, too.  We're awesome no matter what the scale says.
Get help.  I have started this thing on my own far too often.  This round, I needed help and I got lots of it!
Keep reaching out for help.  Once I got a personal trainer, food coach and started consulting with my wellness practitioners again…I found myself trying to "hide" from them when I was having a bad day or facing major temptation. What?  I need to STAY engaged when I'm having a bad day.  HELLO!
What you eat and drink really does matter.  You can't eat fast food 75% of the time and feel good / be healthy.  At least not for long.
Drink more water.  I've always loved water, but I had stopped drinking it as much.  I've been experimenting with adding lemon juice and other fruits and veggies to my water to flavor it naturally.  (My favorite is cucumber in my water!)
Fight today's battle.  You can prepare for today earlier in the week by prepping meals, etc, but you still have to fight it

today

.  In other words, yesterday's excitement and dedication isn't going to get you past Wendy's Pretzel Bacon Cheeseburger.  (Seriously, that thing is ridiculous.  Now that I typed it out…I need to revisit #4!!)

Don't

wear light gray  yoga pants to the gym.  This goes out to all the already-fit people, too.  Please, stop.  It's not cute.  Light gray seems to have a special gift for highlighting cellulite (which we all have)!
Try new things, and do what you love.  This applies to both eating and exercise.  Try something and decide if it's something you want to do again.  If not, move on.  Life's too short to waste on a treadmill (if you hate the treadmill, like I do.)
Celebrate.  Don't get trapped in the mind games of constantly comparing your victories with others.  Everyone's journey is unique and everyone's body is their own.  I am so guilty of NOT being excited enough over the daily victories I've accomplished.  So consider this a celebratory post!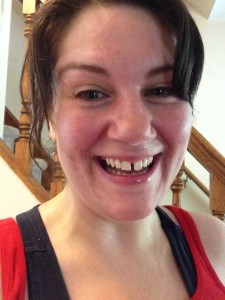 Celebrate with me!  In the comments below, I give you FULL permission to do a little bragging – what have you accomplished on your health journey?  If you're thinking about getting started, what's holding you back?