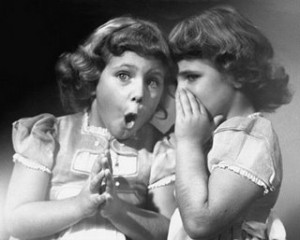 I know a secret about you.
Wanna hear it?
You didn't just dream up your potential.
There's actually something uniquely beautiful about you.  It's a special Amazing that only YOU can be.
It's custom.
It's yours.
It's not meant to drain and destroy you.
It's meant to uplift and challenge you.  To take you higher.
What's more…it's not just for you. When you're doing it right, this Amazing inside you will spill over onto others. A joy will radiate from you that lights up rooms and warms cold hearts.
There's not a "catch" (exactly), but there's something you should know.
This Amazing is buried deep down inside you, covered in a mess of doubt, fear, apathy, worry, lies, discouragement and confusion.
And who wants to deal with all of that mess?
So, here's a tip to help you find Amazing.
I see so many of you trying to dig your Amazing out with the wrong tool.
Instead of digging deep and getting to Amazing, you're trying to use a microwave to force it out.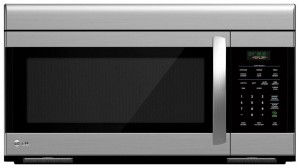 Stop.
Stop expecting to get to your most precious, creative, heartfelt ideas out by zapping them with some sort of superfast electromagnetic energy.
We use microwaves every time we expect some guru to clean up our mess in 3 easy steps.
We use microwaves every time we refuse to take personal responsibility for our mess.
We use microwaves when we self-sabotage our dreams by doing just enough work to arouse them and then force-feeding them sedatives like, "I don't have enough time" and "What will people think?"
We use microwaves when we try to artificially speed up the process of self-reflection and self-development.
Nothing Amazing ever comes out of the microwave.  (Not even Hot Pockets.)
Finding Amazing will take time.  There is no magic wand.  
Instead of using the microwave, I challenge you to become a farmer instead.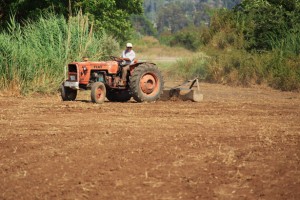 Farmers understand that nothing grows in the wrong kind of soil.  Before they plant a single seed and begin harvesting Amazing, they spent lots of time getting the soil and planting location just right.
Do yourself the same courtesy.  Dig deep inside yourself and see what work needs to be done.  Get a bulldozer to move the doubt and lies.  A sledgehammer to dig through the hard rock of fear.  Add fertilizer to neutralize the apathy and discouragement.  Consult with other farmers to minimize confusion.
Do the work.  Then plant and water and nurture that Amazing deep down in you.  And let it grow.
Know your own potential and respect it enough to take the time to nurture it.
What I know about you is that you're Amazing.  You just need the time and perspective to find it.